YLMO MID-IR Femtosecond Laser
Menlo Systems' YLMO Mid-IR femtosecond fiber laser integrates the latest developments in fiber technology and incorporates these enhancements into an easy-to-use product.
The YLMO Mid-IR with its compact and robust design guarantees excellent stability and consistent long-term performance. The power levels of more than 100 mW easily serve common requirements of state-of-the-art mid-IR applications. Femtosecond pulse durations of less than 400 fs allow broadband spectroscopy applications as well as time resolved measurements. The maintenance free operation guarantees a worry-free device that enables our customers to focus their time and resources on their actual application. The installation of the laser system is as easy as it gets, taking only a few minutes.
Product

Specifications

Application

Request for Quotation
| | |
| --- | --- |
|   | YLMO Mid-IR |
| Wavelength Range* | 3-5 µm (tunable within this range, other wavelength on request) |
| Average Power* | >100 mW in selected spectrum (>100 mW 3.0-4.7 µm, >80 mW 4.7-5.0 µm) |
| Repetition Rate* | 100 MHz |
| Output | Free space (fiber coupling on request) |
| Polarization | linear, s-polarized |
| Pulse Width | < 400 fs (typ. 200 fs) |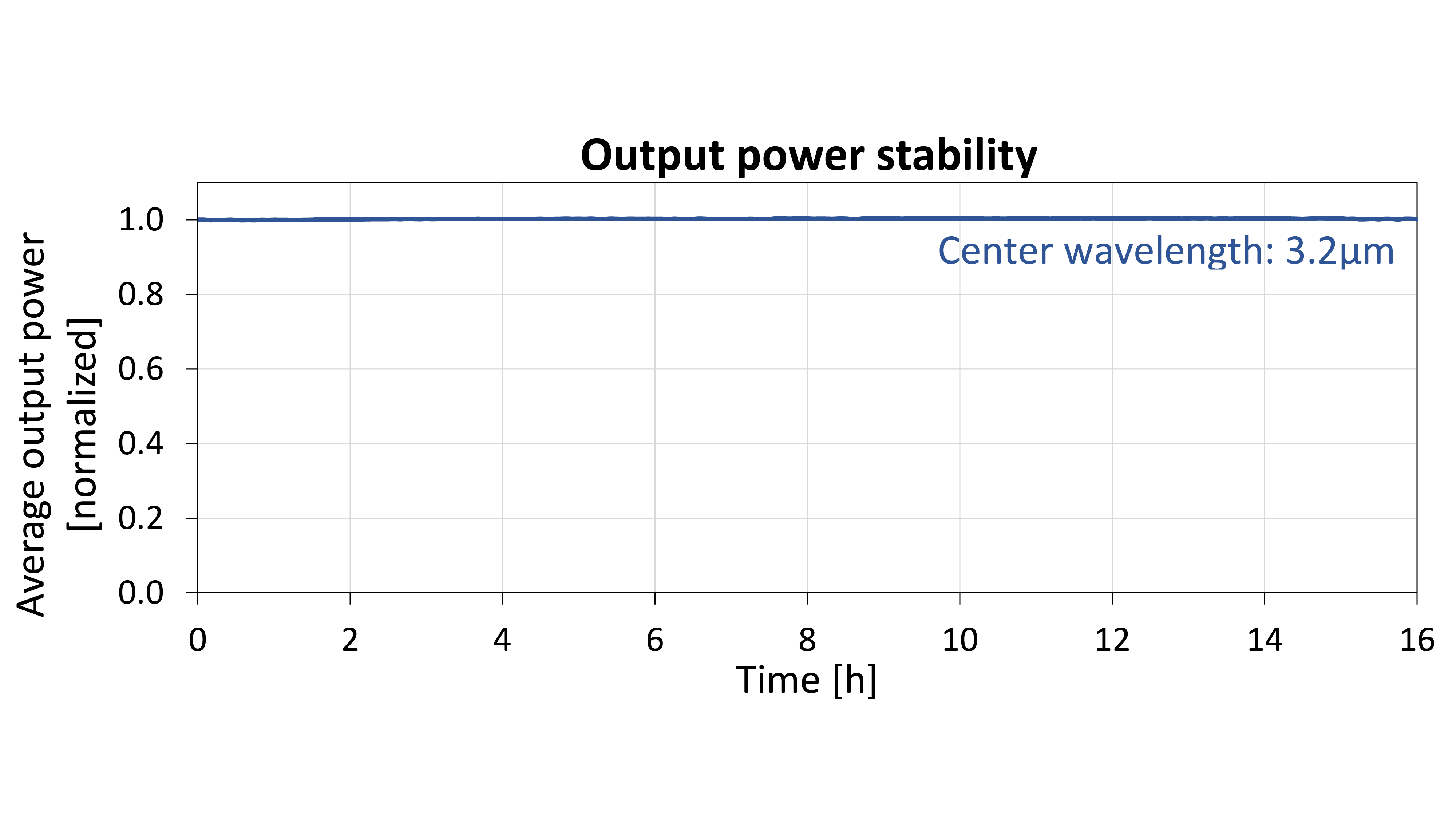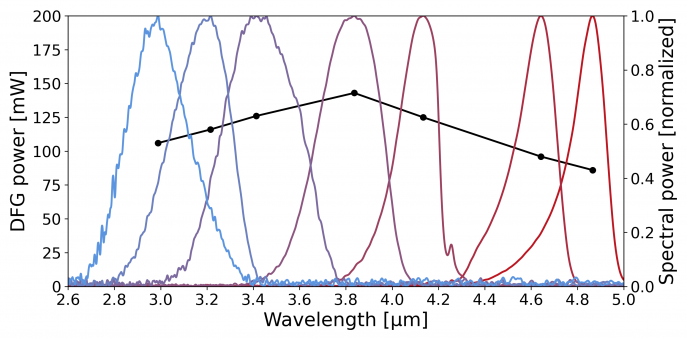 High intrinsic stability 
Fully automated spectral tunability (via software control) 
High output power levels over entire wavelength range 
Short femtosecond pulses in the mid-IR
All-Polarization Maintaining Solution
Carrier-Envelope Offset Free femtosecond laser 
Menlo figure 9® Technology