A Q-switched laser is a type of laser that produces high-intensity light pulses in short bursts or pulses, typically lasting only a few nanoseconds. The laser works by first building up a large amount of energy within the laser cavity, where the light is reflected back and forth between two mirrors. 
The Cobolt Tor™ series lasers are high-performance Q-switched diode-pumped lasers. The sophisticated cavity design of these lasers provides a unique combination of high pulse repetition rates, short pulse lengths and exceptional pulse-to-pulse stability in a high quality TEM00 beam. Wavelength Opto-Electronic is the partner of HÜBNER Photonics and Cobolt brand of lasers for Singapore, Malaysia, and Thailand.​
Products

Highlights

Request for Quotation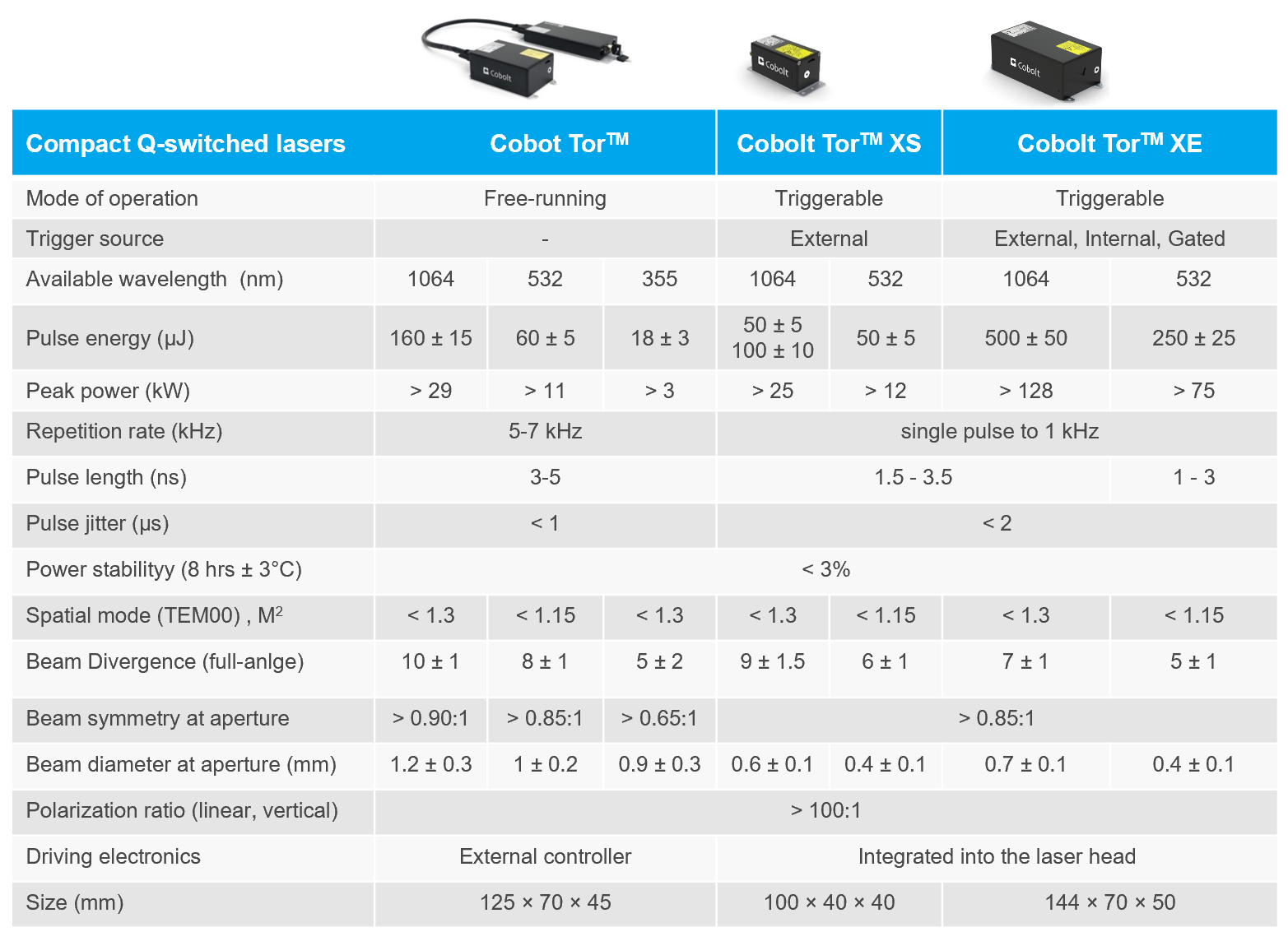 Available wavelengths: 375 nm to 1064 nm, up to 1000 mW
Easy to install and field upgradeable
High speed modulation
Fiber coupling with options for multiple outputs
Optional electromechanical aperture shutters
For more products and information, click here.